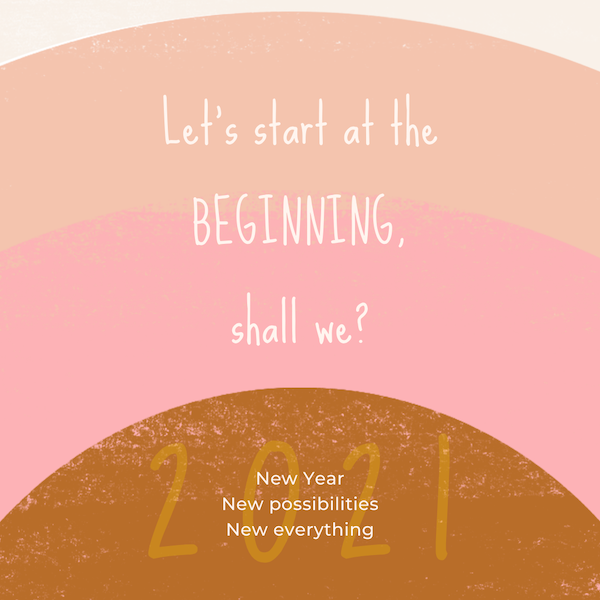 Happy New Year! And Merry Christmas too. I hope you had a wonderful time connecting and reconnecting with loved ones and friends over this time.
Hello 2021. A brand new year. 363 days of "who-knows-what-could-happen" possibilities. How very exciting!
I thought it would be nice to start the year by going back to the very beginning.
Back to foundational yoga poses that many of you are familiar with.
Back to the breath.
Back to being present on the mat.
Nothing complicated.
Sounds good?
Much love and I hope you'll have an amazing year ahead!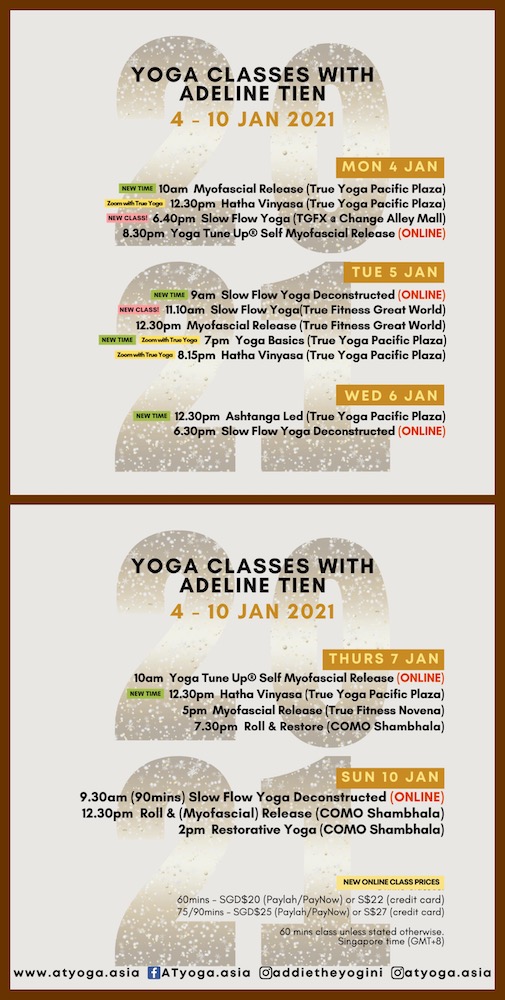 NEW Class on Monday, 6.40pm SLOW FLOW YOGA, at  True Fitness Change Alley Mall 
NEW Class on Tuesday, 11.10am SLOW FLOW YOGA, at  True Fitness Great World City
Change in class times (NEW times are shown)
Online:
Tuesday, Slow Flow Yoga (online) is now at a new time of 9am.
True Yoga Pacific Plaza
Monday, 10 – 11am – Myofascial Release
Monday 12.30 – 1.30pm Intro to Hatha Vinyasa
True Yoga Pacific Plaza
Tuesday, 7pm – Yoga Basics
True Yoga Pacific Plaza
Wednesday 12.30 – 1.30pm – Ashtanga Led (B)
True Yoga Pacific Plaza
12.30 – 1.30pm Intro to Hatha Vinyasa
---
Here's my teaching schedule at a glance

Head on over to https://www.atyoga.asia/schedule/ to find out more
To practice with me (online): https://www.atyoga.asia/bookings/
---