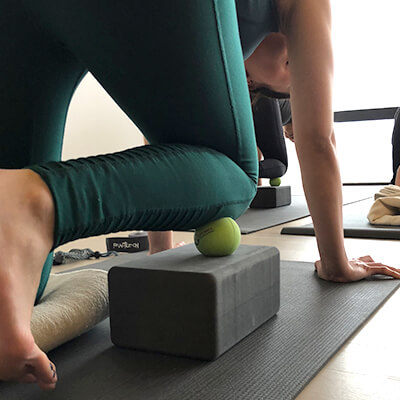 Online Classes
Choose from a roster of Slow Flow Yoga Deconstructed, Ashtanga Deconstructed, Yoga Basics, and Restorative Yoga classes.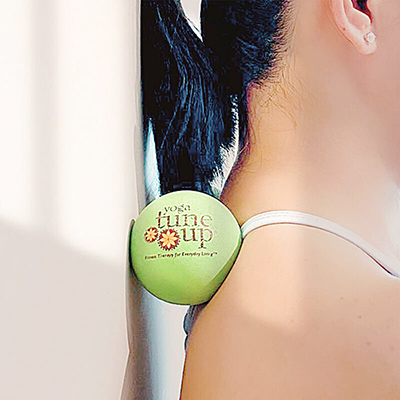 Workshops
As Singapore's first Yoga Tune Up® certified teacher, Adeline specialises in Myofascial Release + Yoga Tune Up® Self Care.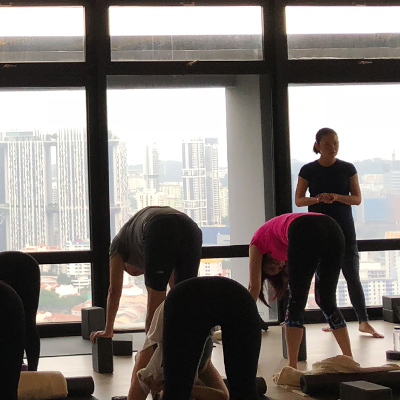 Training
Adeline periodically conducts training for yoga teachers, healers and caregivers of all fields who in turn, enhance their teaching skills. I first started teaching yoga in 2002. My teaching style is a quirky blend of alignment based yoga carefully held together with the fluidity of the Ashtanga Vinyasa practice.
My students love my classes for being fun, educational, and being conducted with simple, precise and positive instructions.
I believe in keeping my students safe in their practice.

Stephane Pizzo, Yoga Student
I first tried Adeline's class after having pulled my back. I was in terrible pain and was very worried about making it worse. She reassured me that I would be fine and that it would help. With her kindness and attentive approach in class, I was finally able to relax after a few minutes. Adeline provided modifications for me throughout the entire class, ensuring that I was always fully supported. I left the class with a huge amount of relief!
Adeline is a wonderful teacher who cares about her students. She takes the time to make certain that all her student's needs are met in order to provide them with the optimal restorative practice. Thanks to Adeline, Restorative yoga has become my favorite go-to class for general wellbeing, both for mind and body
Nadja Pizzo Vartany, Yoga Teacher
Awww, the wonders of Restorative Yoga! I was first introduced to Restorative yoga by Adeline Tien. Her understanding, insight and personal attention to her students, provides you with one of the most powerful self-healing, revitalizing and grounding experiences, I have ever known.
I leave her classes feeling calm, in harmony with myself and overall, a sense of wellbeing floods through my body.
I am so grateful for her classes and the attention/the gift, she provides to all her students.
Mariko Lavender-Jones, Yoga Teacher & Therapist
Restorative yoga can be really powerful in your healing journey. I was fortunate to attend Adeline's restorative classes in my post surgery recovery phase. I was a yoga teacher myself (not a yoga therapist then), and I started slowly with home practice of pranayama breathing and meditation. Adeline's restorative class was the only yoga class I could attend.
It was such a healing experience to receive her compassion, care and precision in seeing what support one needs. Adeline is, no doubt, that one of the best teachers you can learn the art of teaching restorative yoga. If you are serious about learning how restorative yoga can heal us, DO take part in her training.